Australian Visa Specialists &


Immigration Lawyers
We provide a comprehensive and seamless service for your visa and migration matters.
Our highly experienced migration agents and lawyers are experts in all areas of Australia immigration and citizenship law.
About Us
Helping our clients obtain Australian visas since 2009
Parks Legal is an independent law firm and an emerging key player in the Australian legal sphere.
Headquartered in Sydney we provide support and expert advice in all migration matters. Our highly experienced migration agents and lawyers are experts in all areas of Australia immigration and citizenship law.
Features
Registered Migration Agents
for All Categories
Founder and Principal Solicitor
Helen Park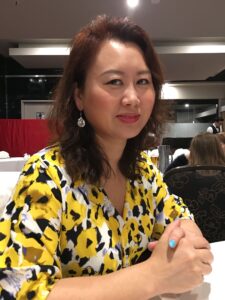 Australian LPN (legal practitioner number): 5511201
Helen Park founded Parks Legal Solicitors and Barristers to extend her compassion to legal service. She has been always compassionate and loving to help people.
Helen has been admitted to practice as a solicitor in the Supreme Court of New South Wales in 2009. She has experienced in various areas of the law. 
During her legal career over 13 years, she has found a passion for migration law and assisted many clients in all areas of migration law matters. She has extensive experience for various visa matters in both onshore and offshore cases and also on complex migration cases.
How it works
4 Easy Steps to Get Your Visa
01
step
BOOK A CONSULTATION WITH
PARKS LEGAL
We will identify your visa options by discussing your situation in depth with you. We offer a range of consultation options - this way, you get the best advice tailored to you.
02
step
ENGAGE US TO LODGE YOUR
VISA APPLICATION
As soon as you engage our services you will be paired with one of our incredible lawyers who will look after you throughout the application process.
03
step
WE PREPARE, LODGE & LIAISE
ON YOUR BEHALF
We will ask you for relevant evidence and information so we can prepare and lodge the strongest application and submissions possible. We keep you updated every step of the way.
04
step
YOUR VISA GETS GRANTED!
WELCOME TO AUSTRALIA! Apart from the celebrations (which we enjoy as much as you), you can now relax and look forward to your wonderful future in Australia.
Customer Satisfaction is Our First Priority
Why Choose Us?
Parks Legal stands out for the high quality of services we provide.
We understand that everyone's circumstances are different. We therefore take a tailored approach for each one of our clients
Contact Us
The best pricing plans
for our client around the world
Face to Face
Registered Migration Lawyer
Up to 1hr per section
Application strategy provided
Obligation Free
Sydney office
Video or Phone
Registered Migration Lawyer
Anywhere & any questions
Answer all migration questions
$160 Consultation Fee
Real time tracking
Check application status anytime
Parks Legal VISA Help Centre
FAQ
Frequently Asked Questions About Migrating to Australia
We would like to thanks you for the great job! My 457 was very complex as the business who wanted to sponsor me was a startup so no revenue or sales and so no profit. I initially thought we have very slim chance of success but Helen handled my case very well and still not sure how they convinced Immigration that my sponsor could pay my wages.
First of all, I would like to thank Helen for her serious work and honesty during the process. We got our parent immigrant visa this week and we are now getting ready to join our children in Australia! We appreciate the time, consideration, professionalism, courtesy, and interest you extended to us.
Our 489 visa is granted! The ParksLegal team provided all of the help needed for us to successfully get our 489 visa. This was very important to us as we can after one year go to a permanent visa. We currently live in Melbourne and are very happy with the outcome! Thank you Parkslegal team!
Helen represented me in the AAT and we had a positive decision on the day and that my case has to be sent back to immigration so they can amend it and approve my visa. Helen is professional and very well organized and I have my student visa again.